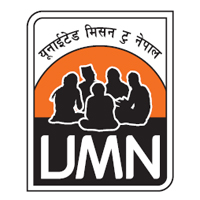 United Mission to Nepal (UMN) is a Christian faith-based international development organisation which aims to enable the poorest people living in poverty to transform their lives, leading towards fullness of life. UMN recognises the need of the younger generation to acquire relevant knowledge, exposure and skills for developing their leadership potential and employability. In order to address the lack of such opportunities for them in the church, community and the job market, UMN invites applications from qualified young graduates to engage in the learning journey of transformational development through its Internship Programme.
The programme is designed to be a shared experience, keeping both professional development and spiritual formation in view. We offer opportunities to specialise in the fields of: Education, Sustainable Livelihoods, Disaster Management & Environment, Community & Mental Health, Gender, Disability & Peacebuilding, Good Governance, Information Technology Services, Programme Management, Finance, Funding, Communications, Human Resource Management and Integral Mission.
This internship programme is suitable for you if you have a Bachelor's degree from a recognised university in any field of study and if you are:
Passionate to see holistic transformation of poor communities;
Seeking to learn the dynamics of community development by engaging with people in their own setting;
Willing to work in a cross–cultural setting for the poor and marginalised communities in remote places;
A committed member of a local church, interested to gain in-depth understanding of theology of transformational mission and enthusiastic about envisioning your church community for serving the poor;
Willing to commit to a 12-month full time internship programme;
Below 30 years of age.
During the internship period an allowance will be provided to the interns to cover basic expenses.
Send your filled-in application form to United Mission to Nepal, PO Box 126, Thapathali, Kathmandu or electronically to: [email protected] by 12 June 2017 or 29 Jestha 2074.
We especially encourage applications from women, people from marginalised groups in remote places and people with disabilities. UMN has a selection process and only short-listed candidates will be invited to participate in an assessment process. UMN reserves the right not to appoint, or to postpone appointment.
For further information or to receive an application form please contact UMN office at [email protected] or phone 4228118 / 4268900 / 4228060. Application forms can also be downloaded from our website: www.umn.org.np/vacancy