Web / Software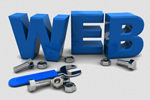 Youth Circle team can design and develop attractive and full featured websites for you. We also help to register domain name and to get website & email hosting for your organization. We are very happy to consult and support regarding your website or software needs. We also provide support for your existing websites to make them look and function great.
---
Social Media Promotion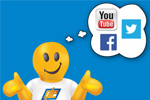 If you want to reach more and more targeted people to promote your products, events or brands then let us know and we can do it for you. We will promote your products, events or brands through various social media platforms like Facebook, Twitter, Youtube, Mobile Apps and through our web magazine.
---
Live Broadcast / Radio Stream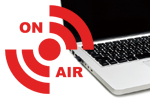 Reach more audience for your events or programs through our live audio or video internet broadcast service. We provide you very easy and efficient platform to webcast video and audio of your programs, church services, etc. This way you can be right in front of audiences worldwide. We also can help you to setup radio streaming server with web radio player and android application for your online radio.
---
Video Production / Promotion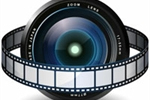 Our team is available for you to make short films, music videos, TV program or documentary as per your need. We can help you to promote them and to reach more viewers worldwide. We can also help you to do online premiere of the videos produced.
---
Advertisement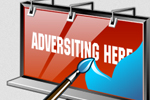 We provide space for banners in our web magazine to advertise your products, events, campaigns or vacancies. We can help you to reach targeted people to your advertisement as we have good number of visitors and readers of our web magazine. Advertisement can also be done through our various mobile apps with good number of users.
---
Now click here to contact us if you want to get any of above services mentioned.