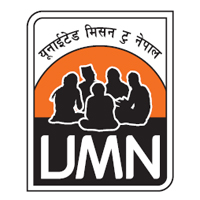 United Mission to Nepal (UMN) is a faith based international development organisation which aims to enable the poorest people living in poverty to transform their lives, leading towards fullness of life. UMN recognises the importance of a holistic response to people's needs, and wants to support this through its Integral Mission and Disability Rehabilitation Programmes. UMN invites applications from qualified Christians to engage in transformational development through its Integral Mission and Disability Programmes in Rukum.
Position: Programme Officer – Integral Mission and Disability (based in Rukum)
Minimum Qualification and Skill Requirements

Essential

A Christian professional with good work experience in community development;
Bachelor's degree in Social Science (additional Theological education is preferred);
A clear understanding of and commitment to holistic mission;
Basic knowledge in disability and Community Based Rehabilitation (CBR) practices;
Sound skills and experience in:
– Programme planning and budgeting
– Report and proposal writing
– Training, mentoring and coaching
– Supervising and monitoring
– Co-ordination and networking
Excellent language and communication skills in both Nepali and English.
Desirable
A belief that practical demonstration of Christian love and care can transform individuals and communities;
Experience working in a cross-cultural setting and Community Based Rehabilitation approach;
Willing to travel and work in remote areas;
Familiar with MS Word, Excel, Power point and email and internet;
Enthusiastic, influential, motivating and committed.
Salaries and benefit will be according to UMN standards.
All interested individuals who meet the minimum qualifications are encouraged to apply for this position. The Job Description and Application Form can be downloaded from our website: www.umn.org.np/vacancy Completed application forms should be sent to [email protected] by 4:00 pm on Friday 4 August 2017. Short-listed candidates will be invited to participate in an assessment process.
We especially encourage applications from persons with disabilities, women and members of marginalised groups.